Architect
Design project by Andrey Yatsentiuk, chief architect of DHI-architecture studio
General construction: Office Solution Ukraine
Project Management: Lemon Construction
Mary and cheerful office of OLX company – is the place where you want to work. It is a future trend, offices with home atmosphere. There you have a place for rest,  café, playground, and even place for children.
Our specialist were very attentive to each area while working on them. We produced tables for the meeting rooms and closed offices, wooden panels for walls and ceilings, bar stand and reception, storage systems that work as a separation of one zone from another.
Our craftsmen created main deco wall with company's logo. Vertical wooden bars made a basis for a bright logo of the company. The back side of this wall creates the atmosphere for the visitors area, where was placed comfortable and bright soft seating made by us – sofa and armchairs. The elements of wooden panels were also used above the reception. Part of the ceiling is covered by suspending construction made of wooden bars. Concrete reception is made in contrast to the wood deco and together it makes a dynamic combination.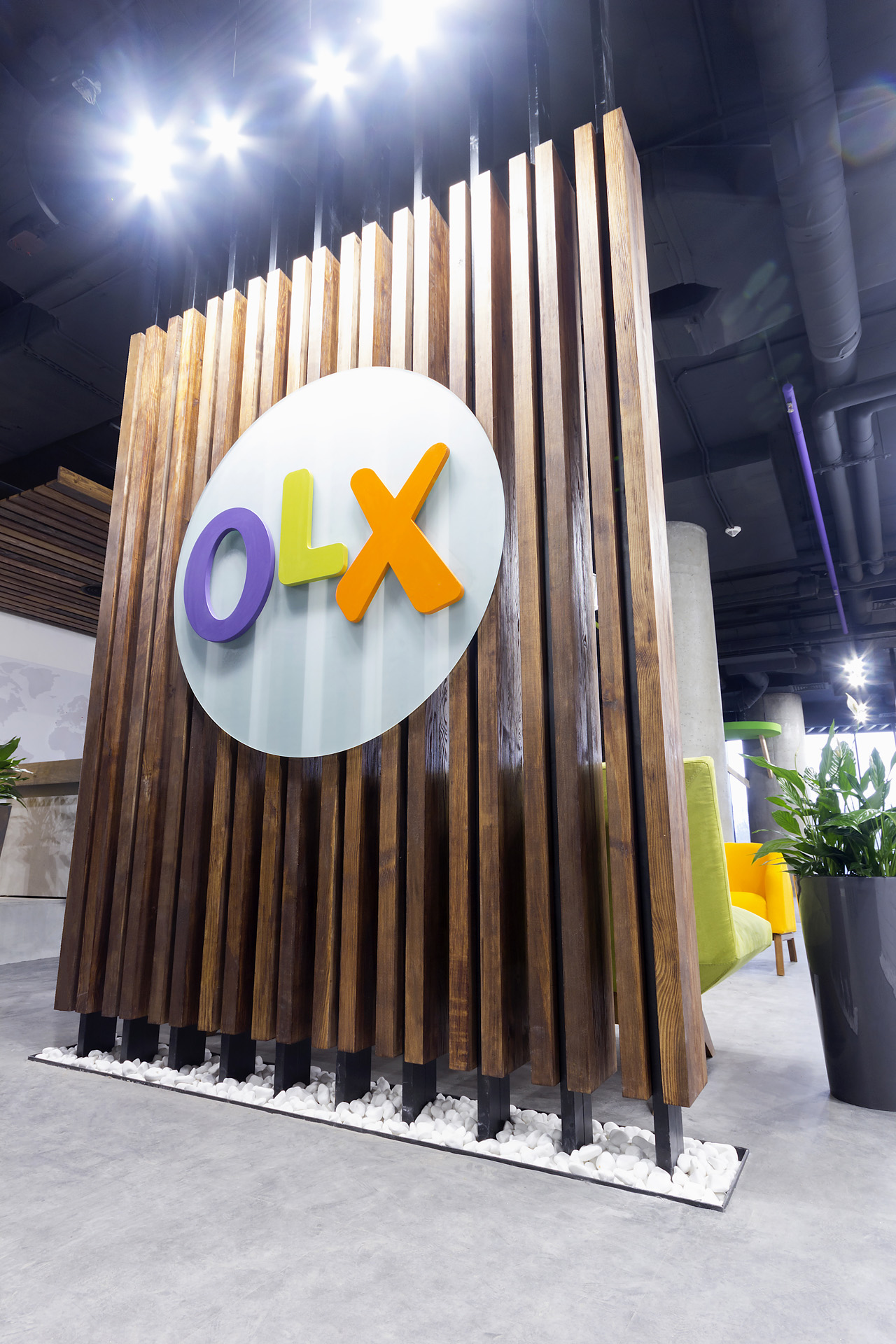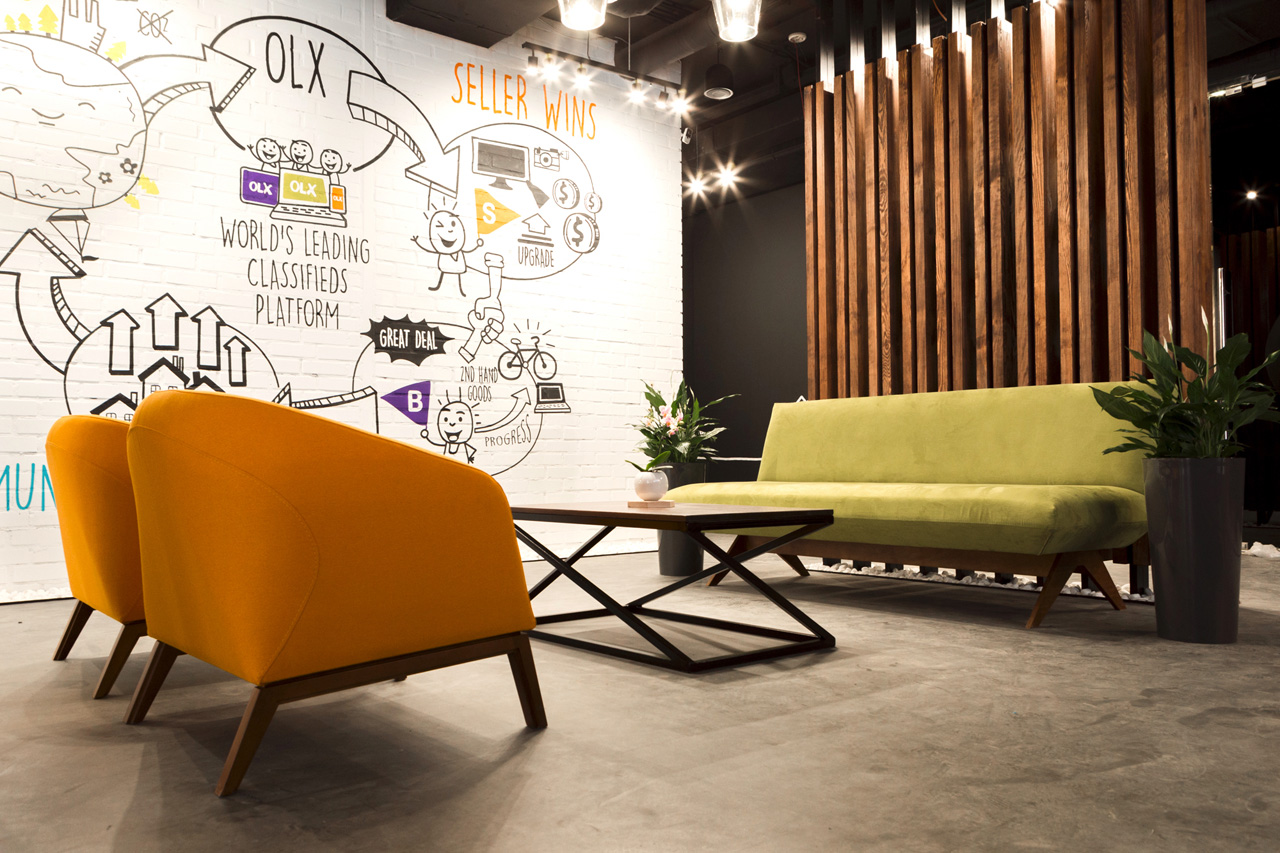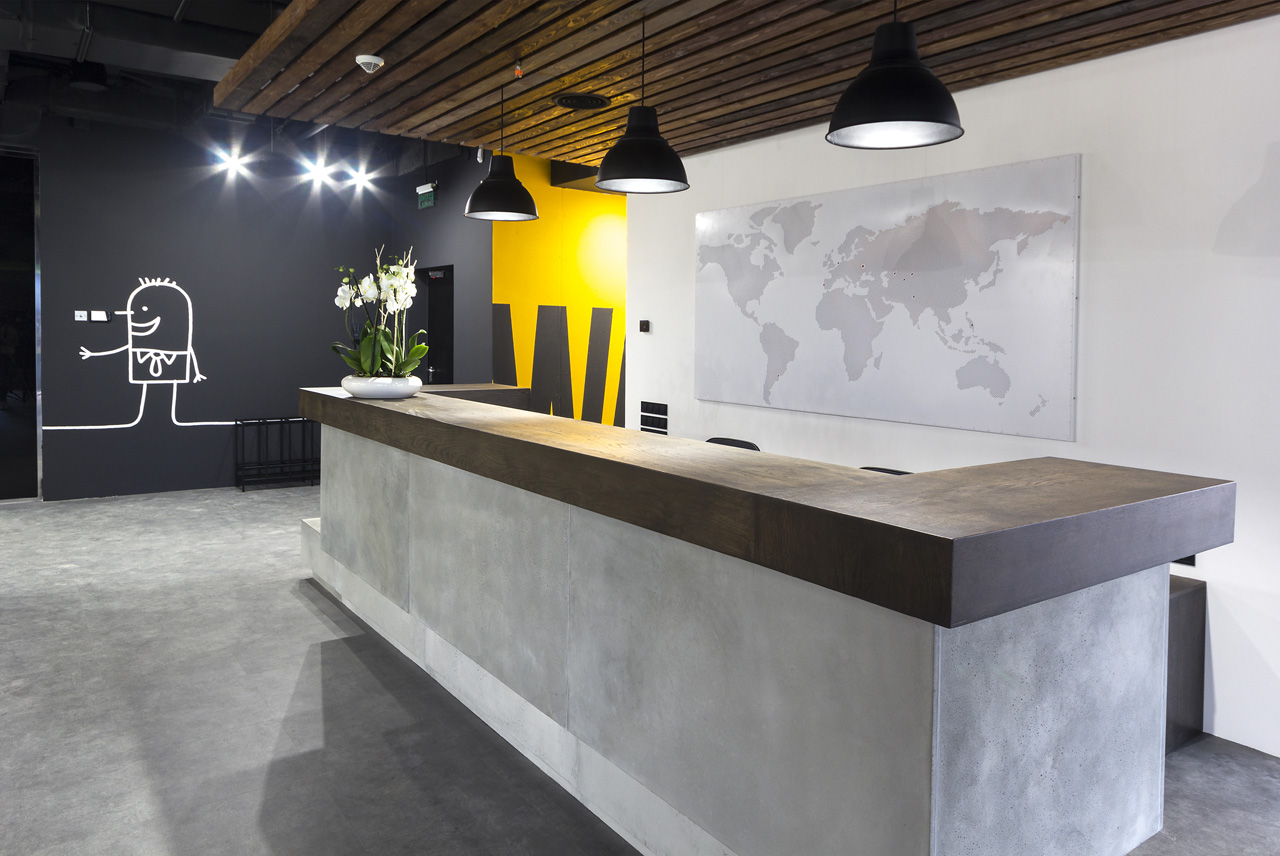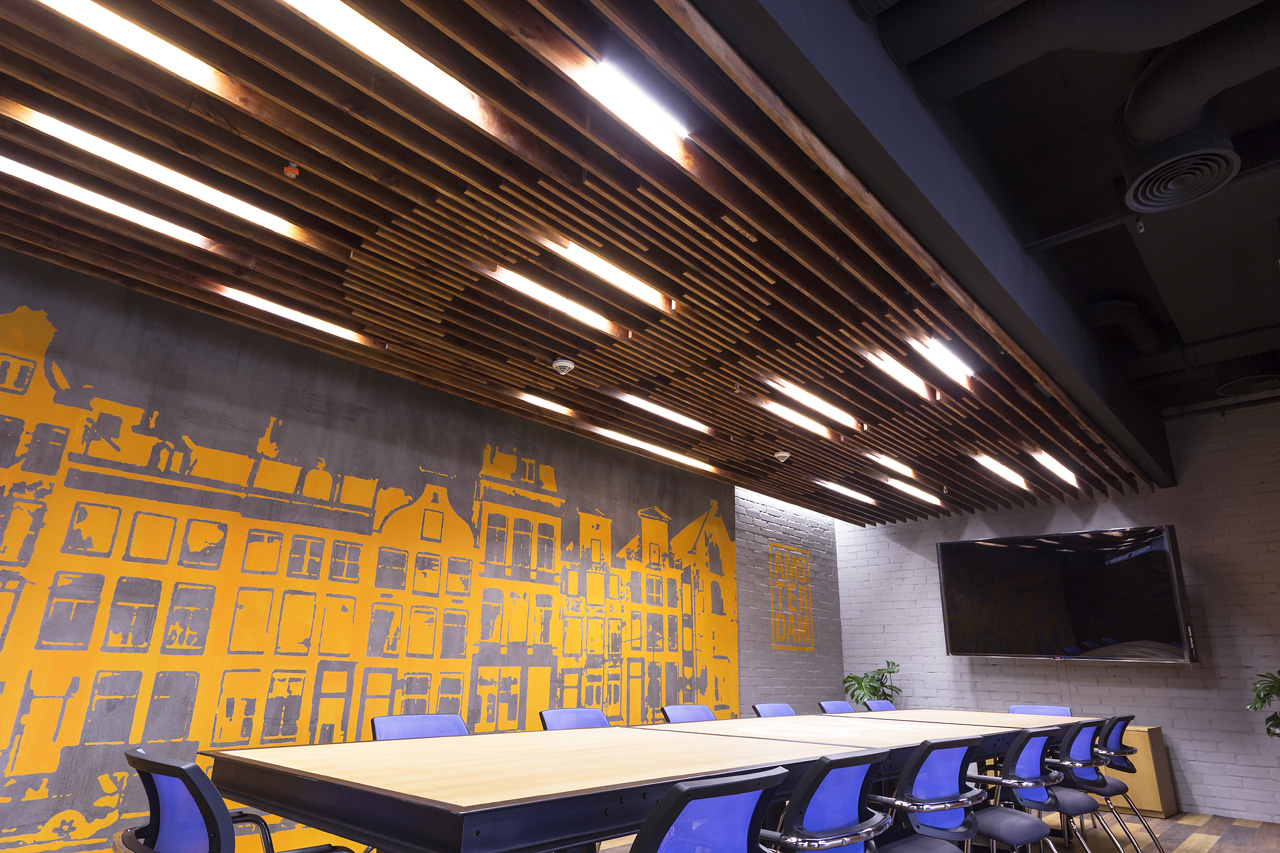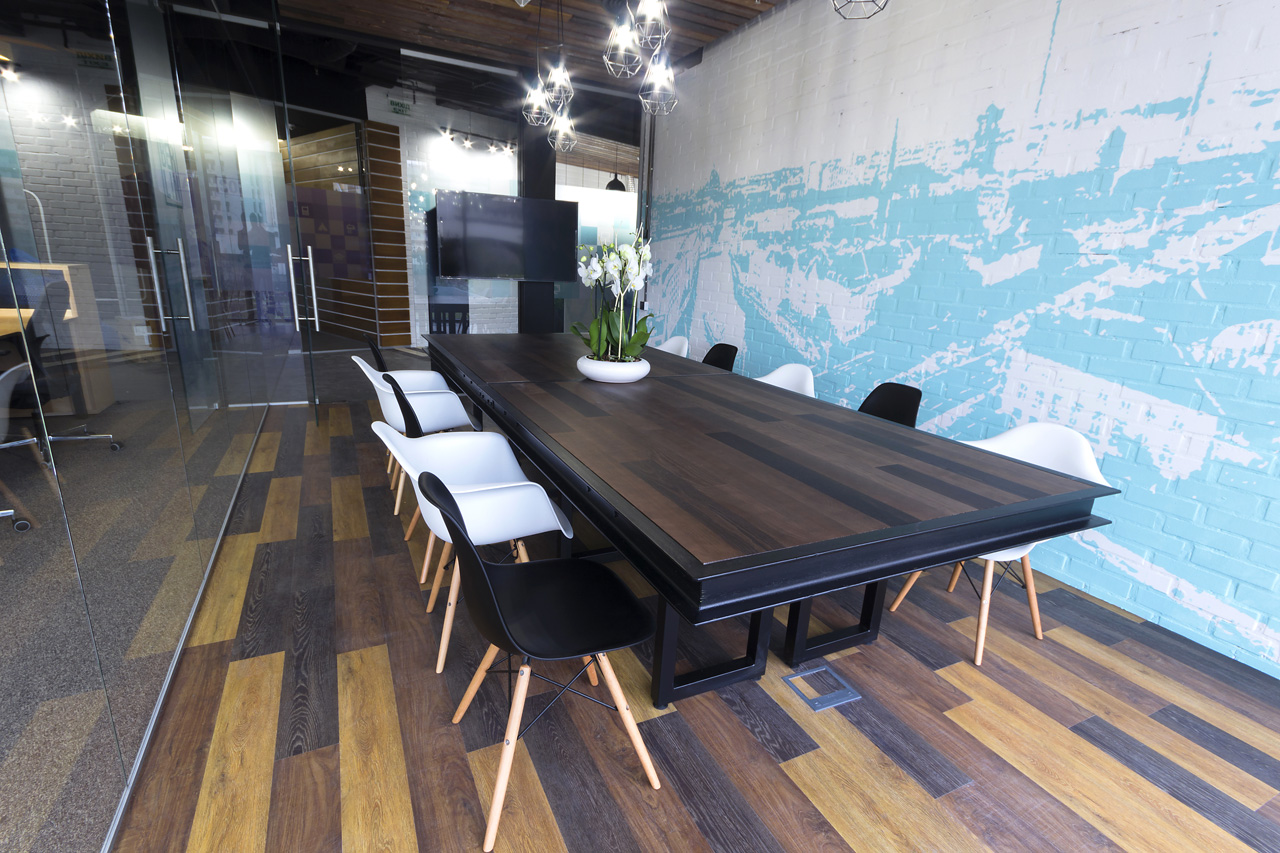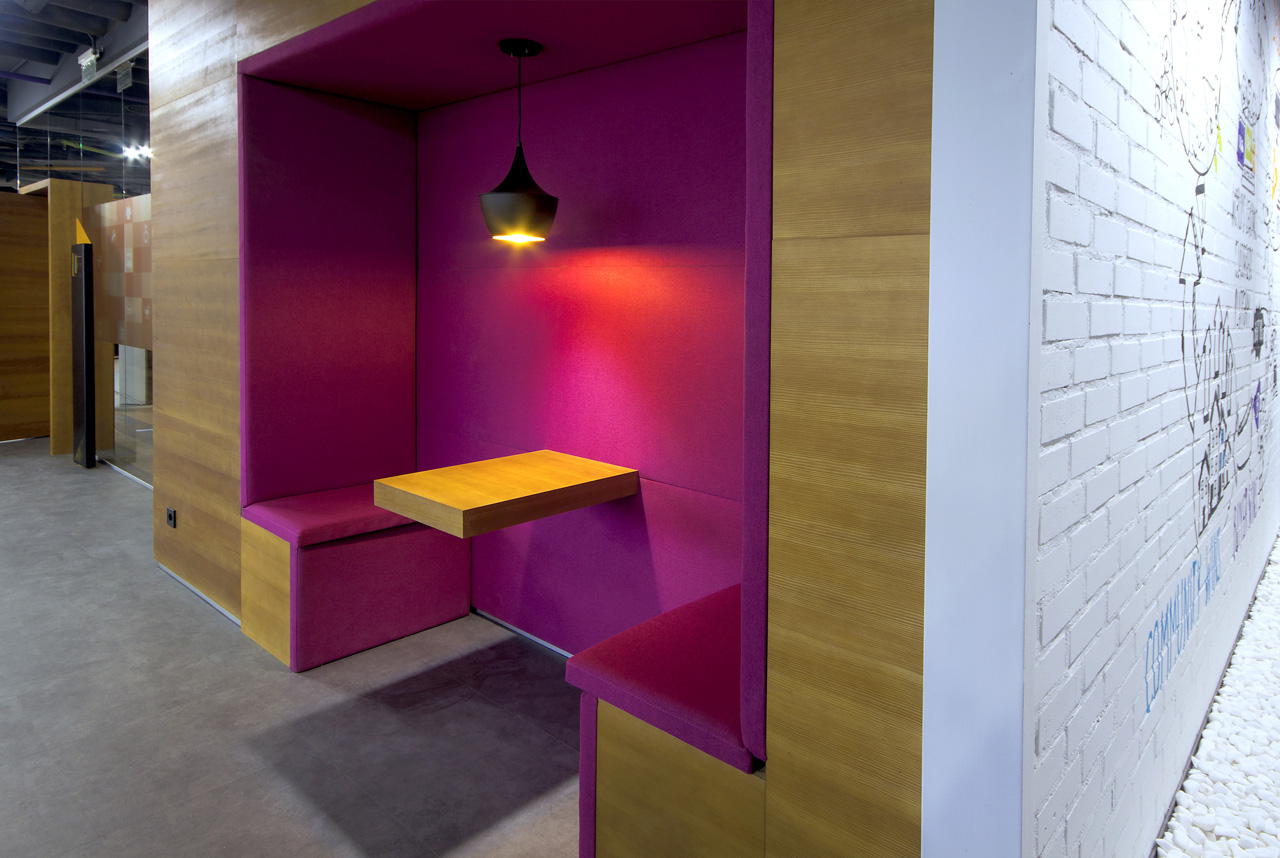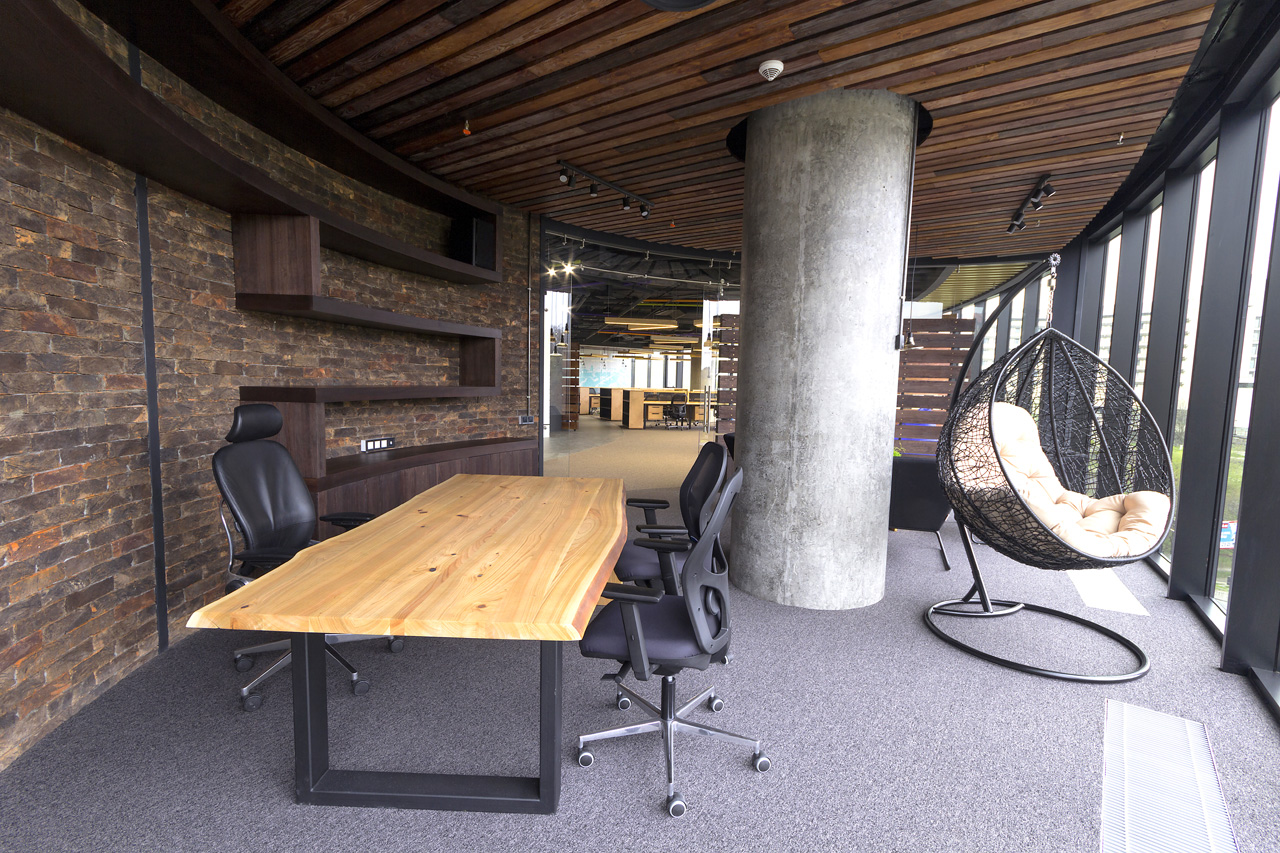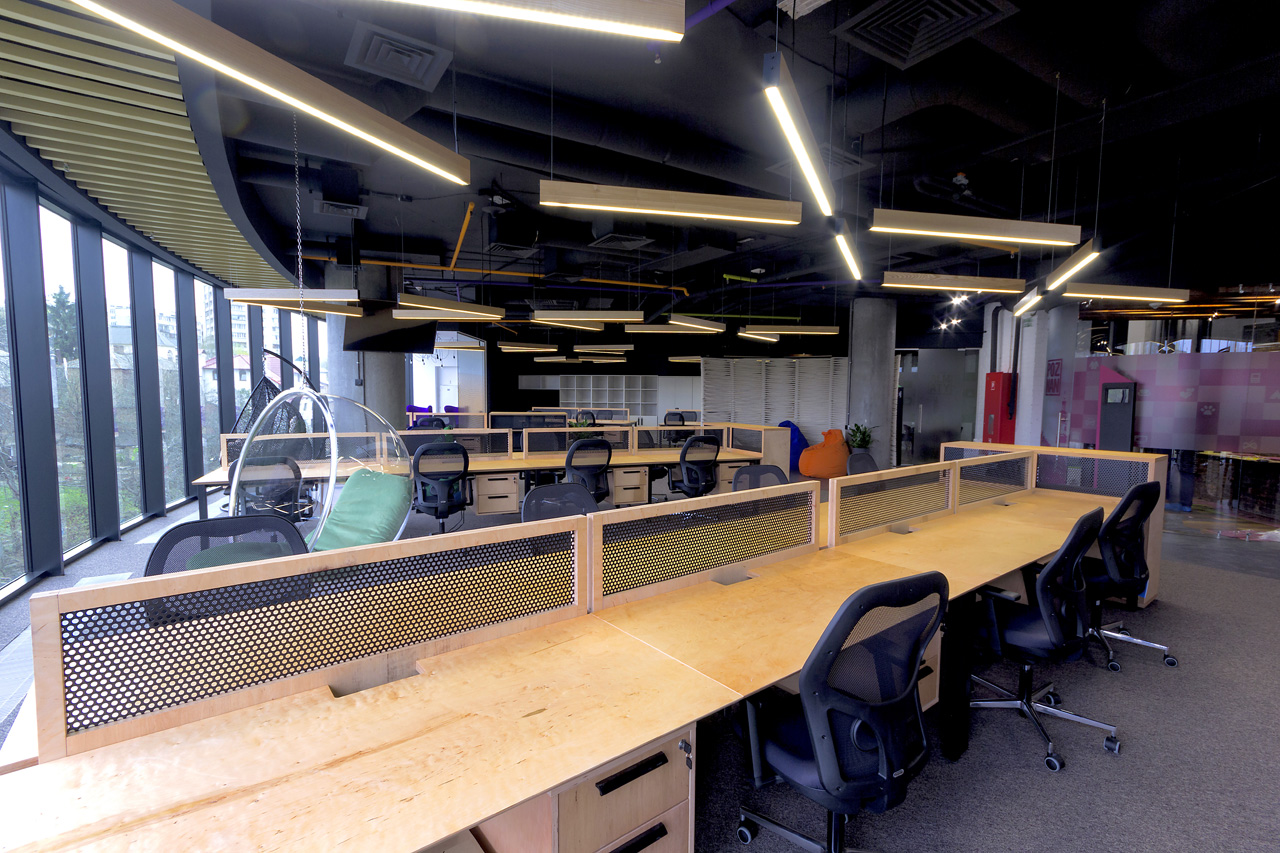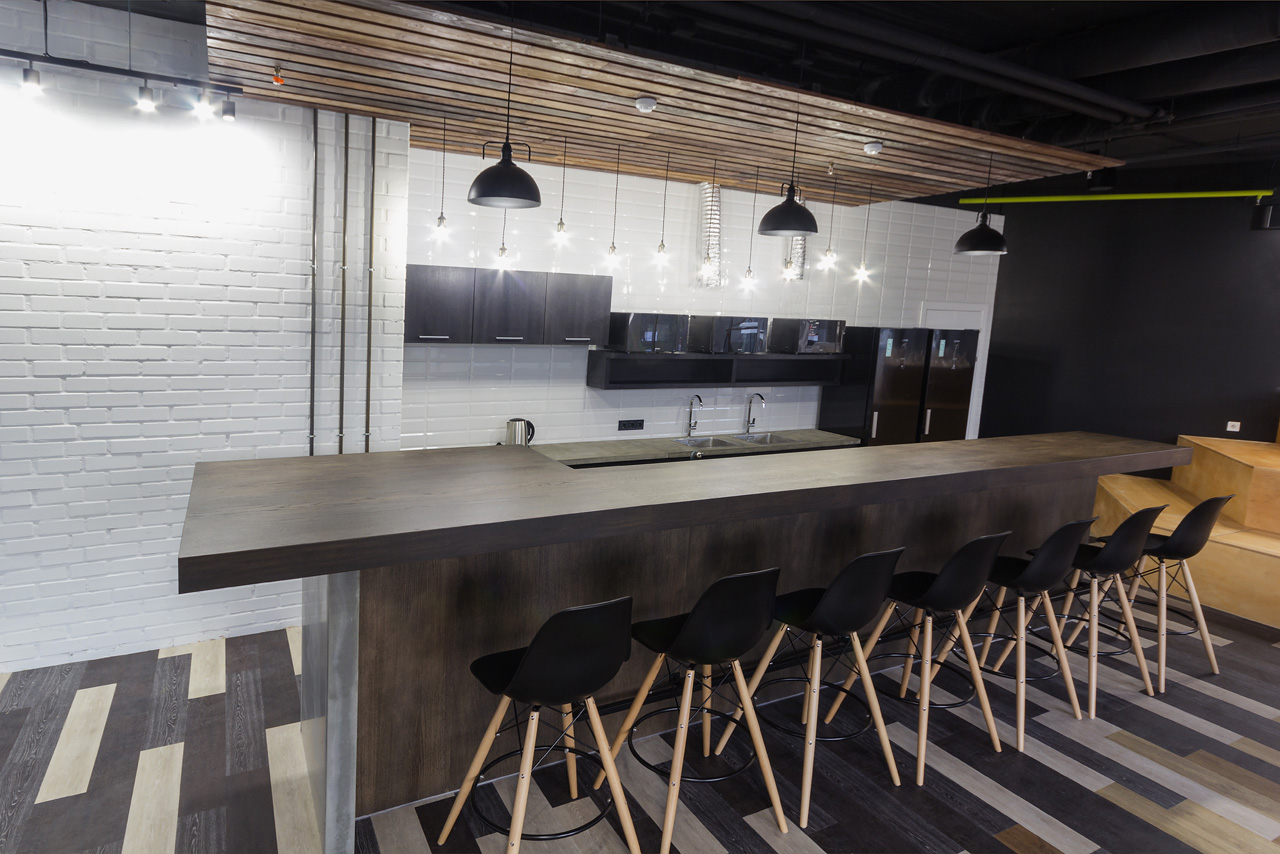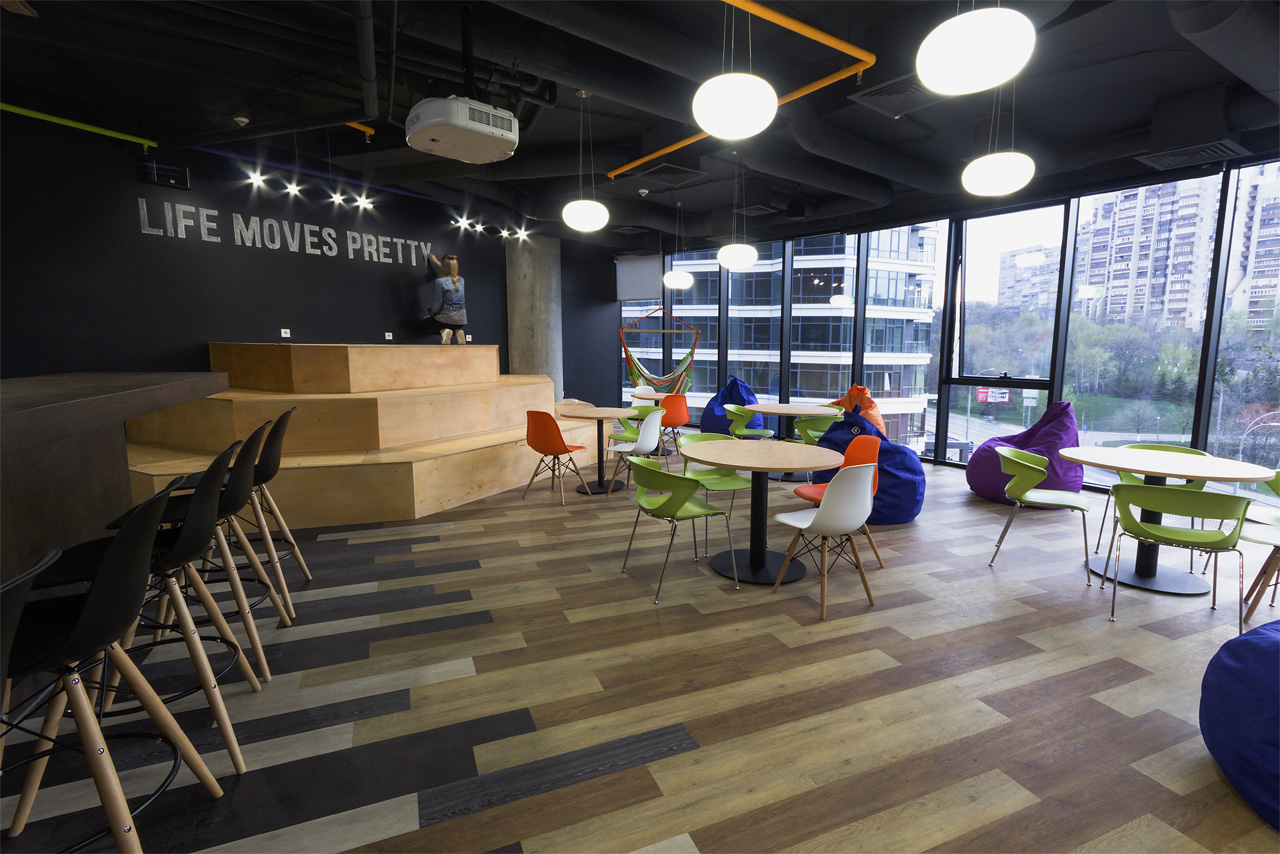 Previous project:
Hotel Park Inn by Rаdisson Kyiv Troyitska
Next project:
Apartment complex