Architector
Design project by Office Solutions Ukraine
General Constuctor: Office Solutions Ukraine
Project Management: Lemon Consruction
The office of tobacco company is strict, businesslike and at the same time bright. We made natural wood decorations, furniture for closed offices, soft seatings and sets for common areas for this office.
The guests are welcome at the strict geometric reception. It was made in our factory using two materials – wood and acrylic stone. White stones and olive wood match each other and create a contrast of warm and cold. Two colors are associating with paper and tobacco. A sharp cliff of stone makes an effect of movement.
The chief officer office and main meeting rooms have dark wood paneling. For other offices, we used lighter types of wood and white façades for vertical furniture. All around the company, there is one decoration element repeated – wooden wall deco in bars and ceiling – in natural wooden planks with lights in between. This technique makes the construction light and volume.
Canteen area is also the zone for an informal communication. The niches with tables and cozy sofas facing each other were integrated there in th e walls. Such secluded places alow to talk and work in quiet. Also in the recreation area and kitchen, we developed and produced wooden tables with stone tops and plant holders. White chairs, long white sofa along the wall were added to the interior. A monochrome color scheme was interrupted by bright multicolor pillows.  With them, the atmosphere in the room got plain and informal character.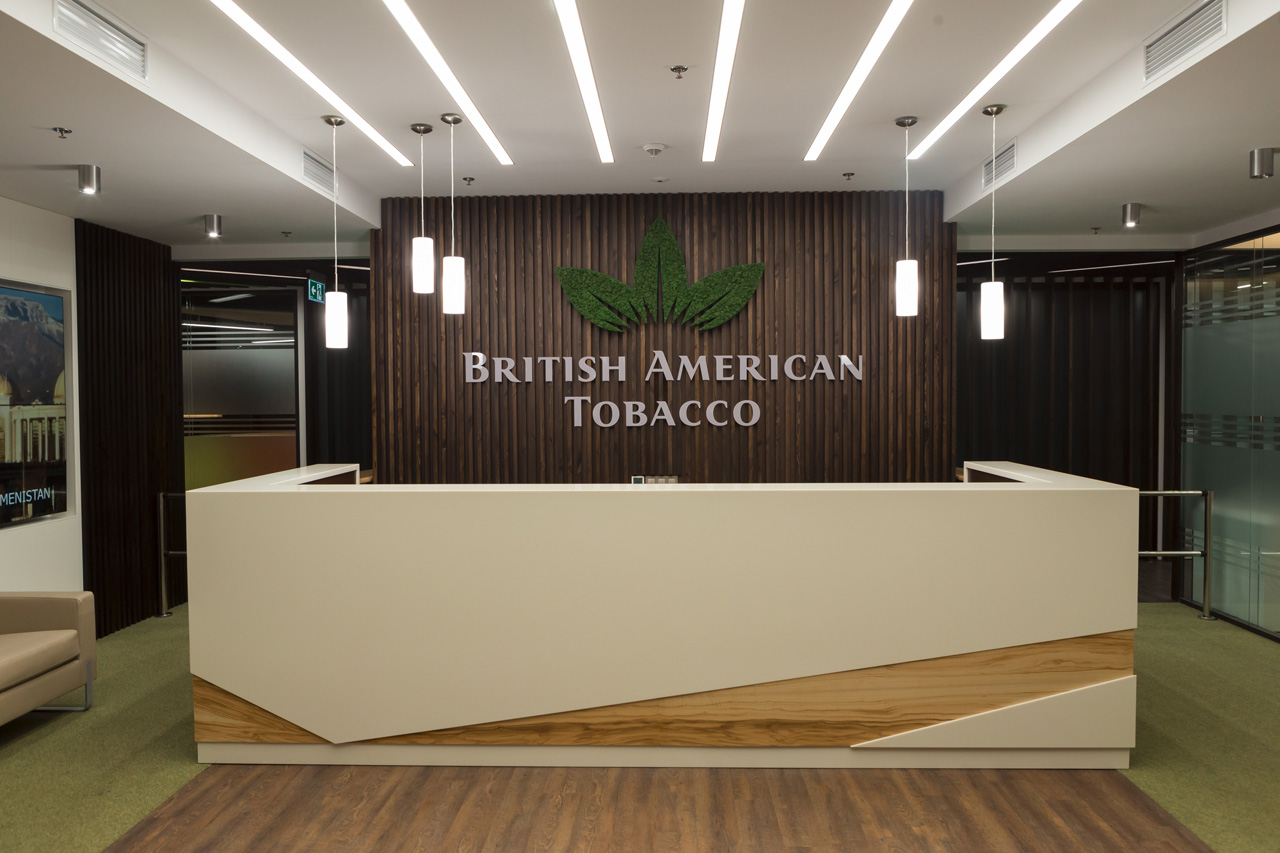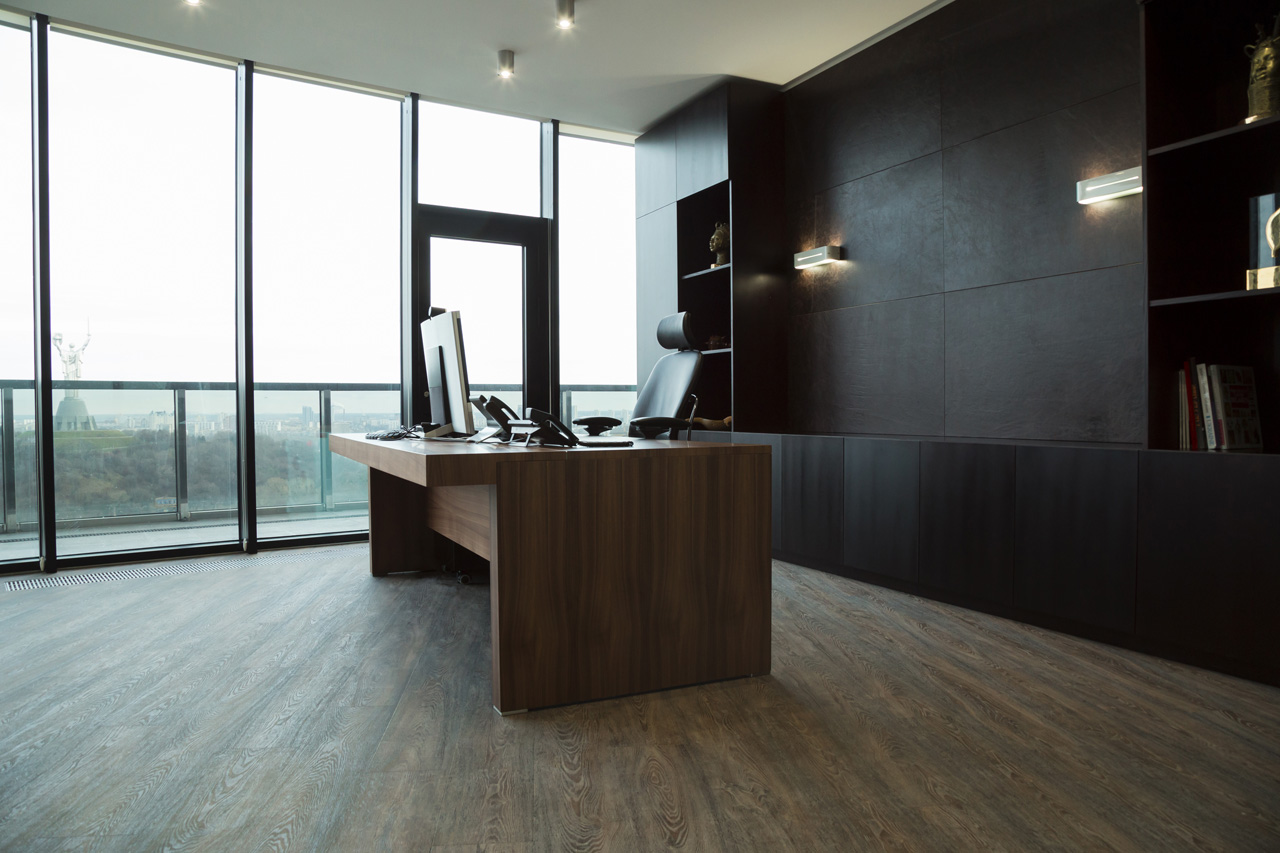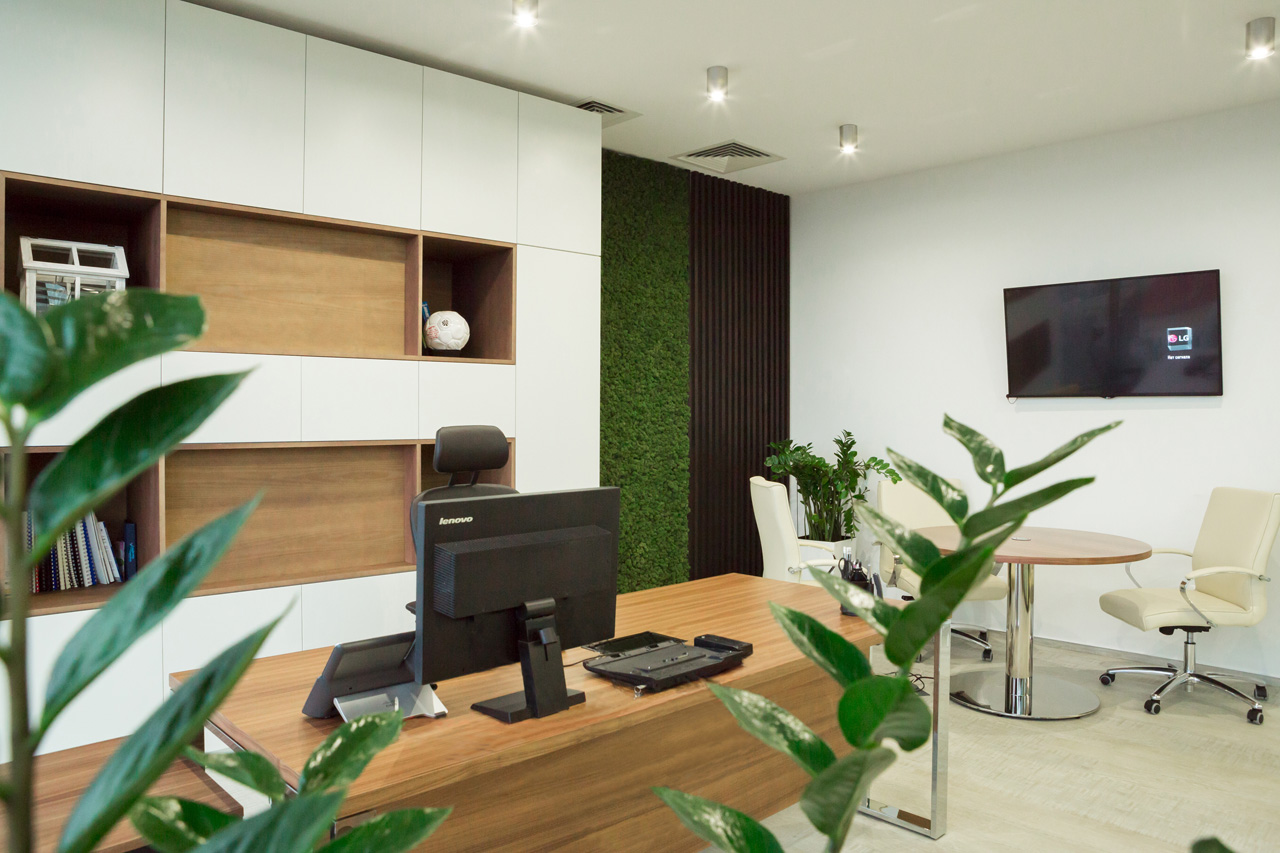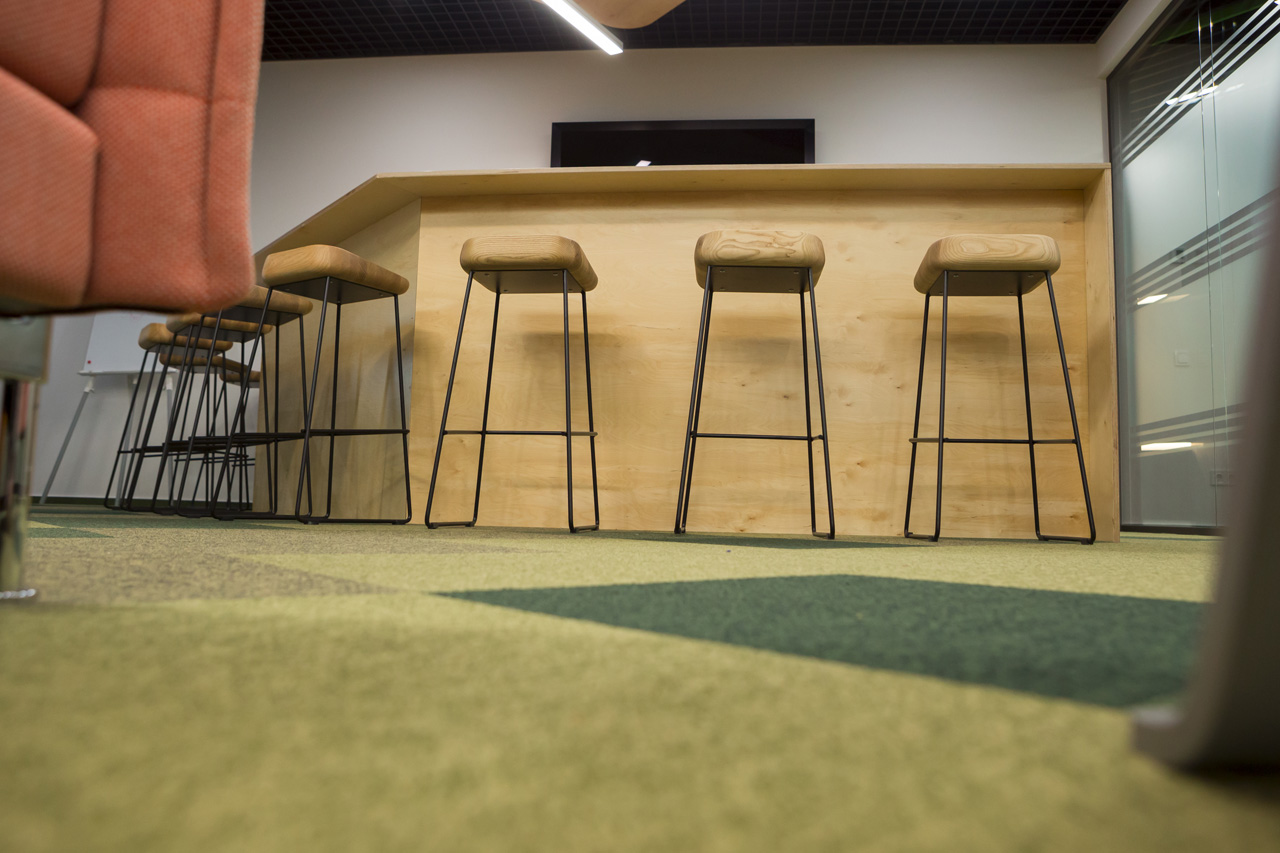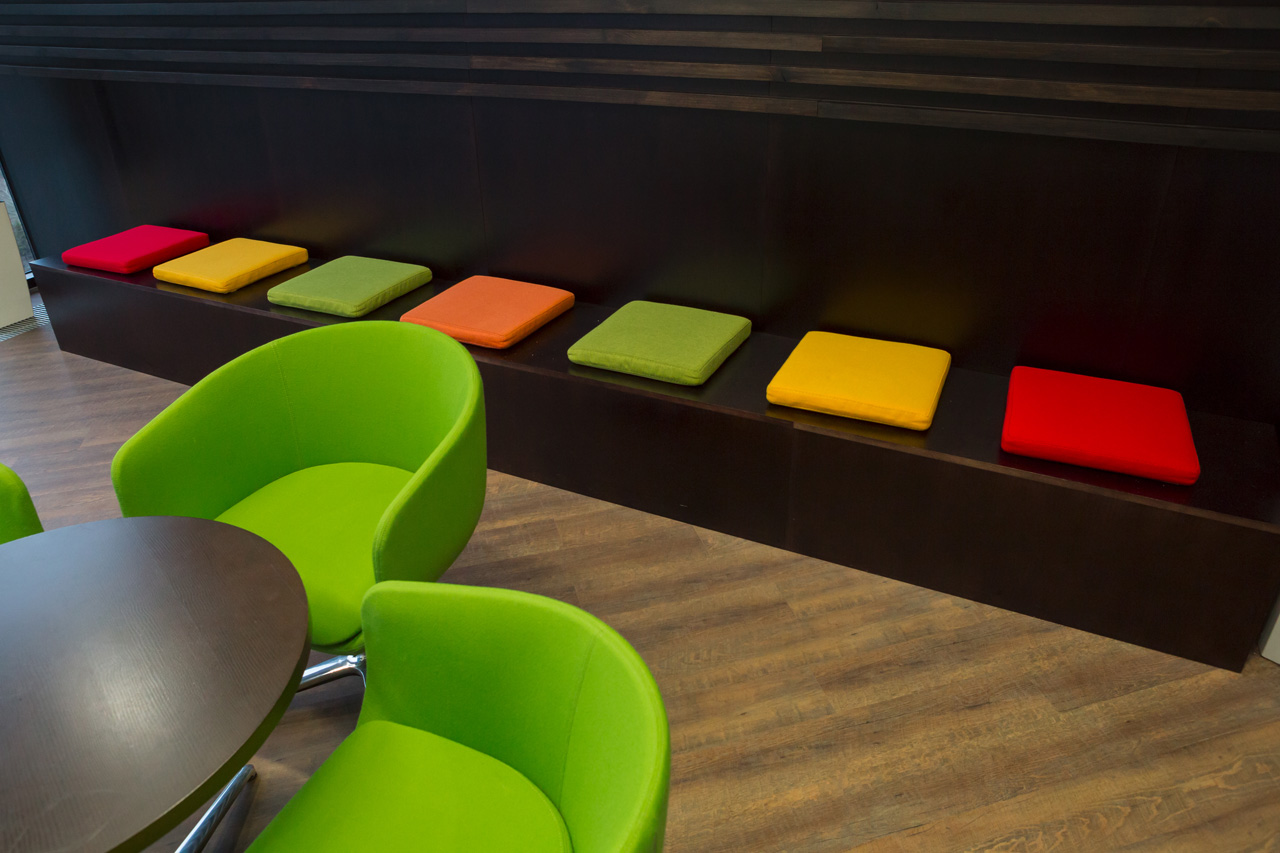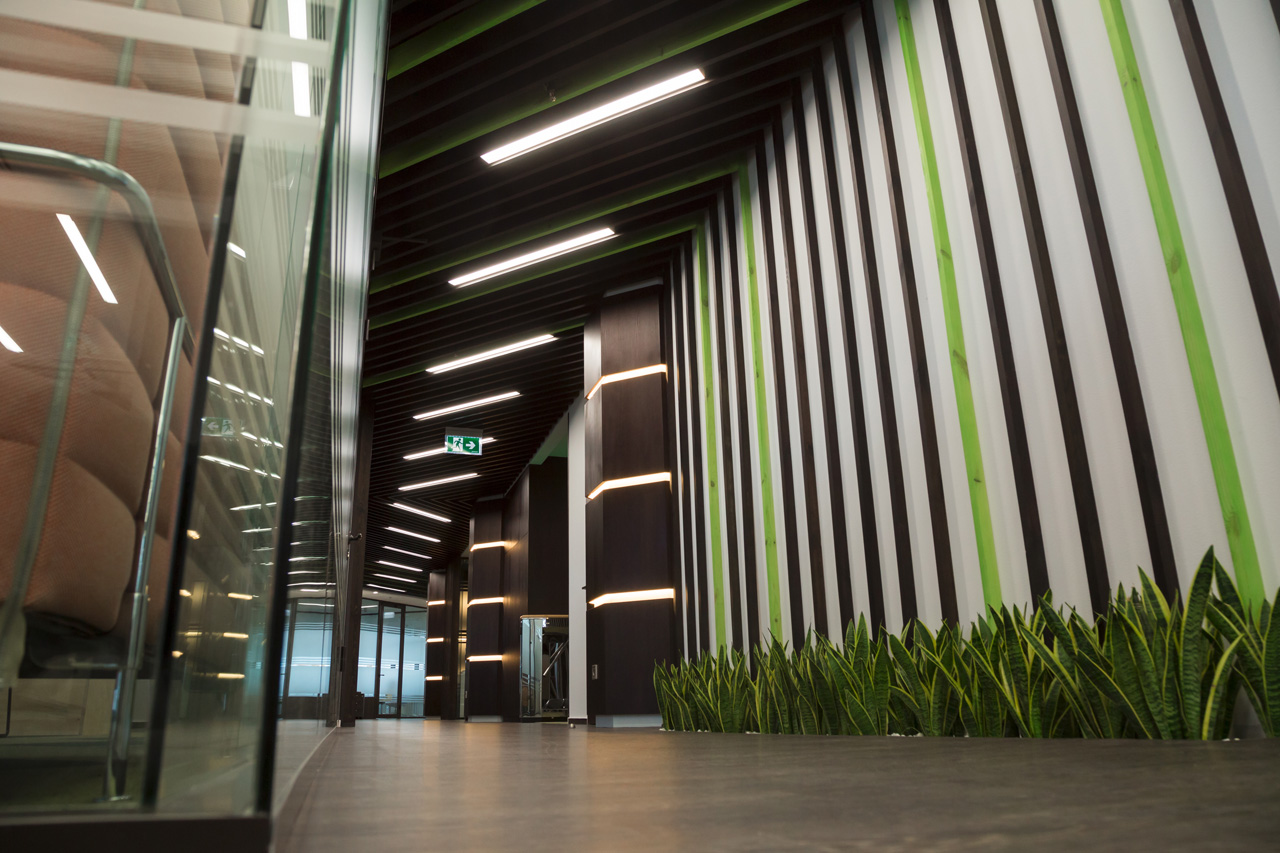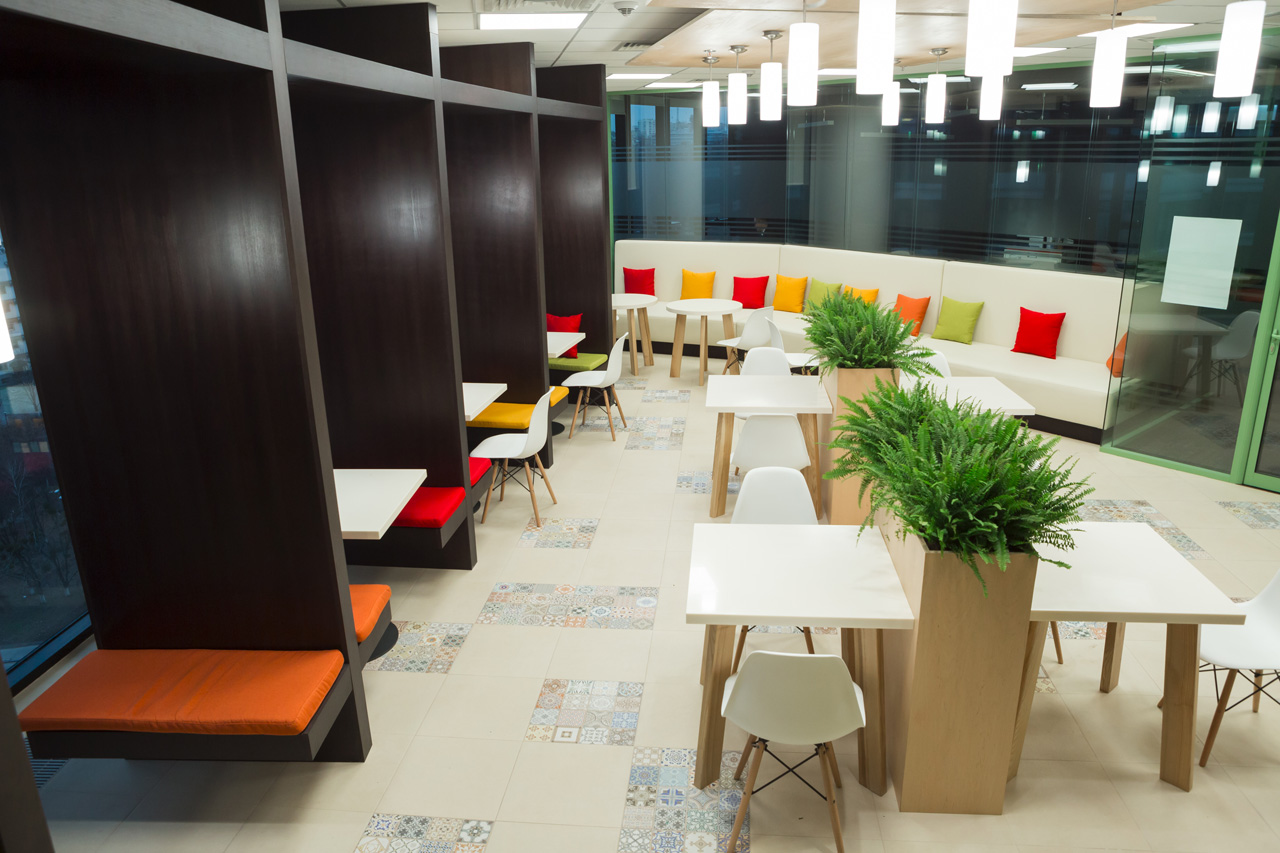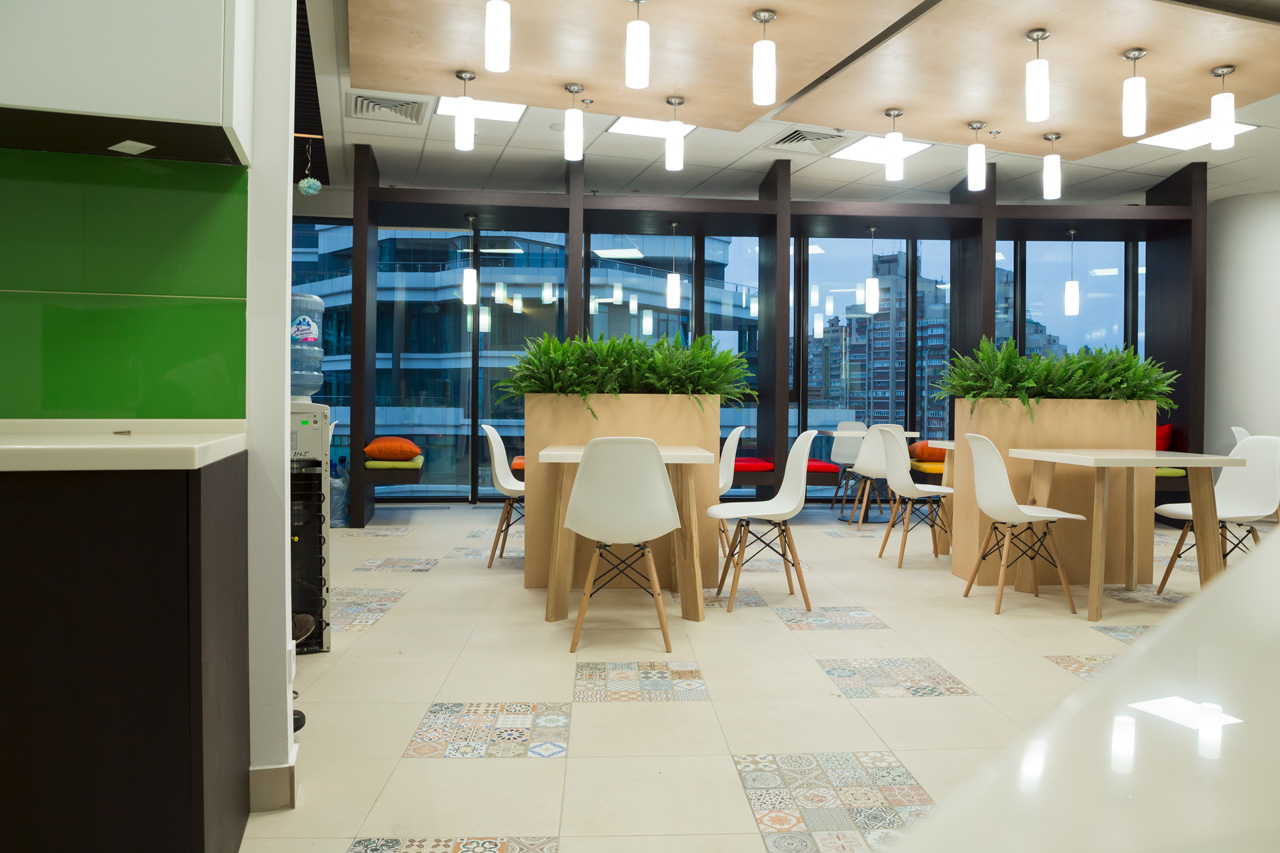 Previous project:
English school PROGRESS